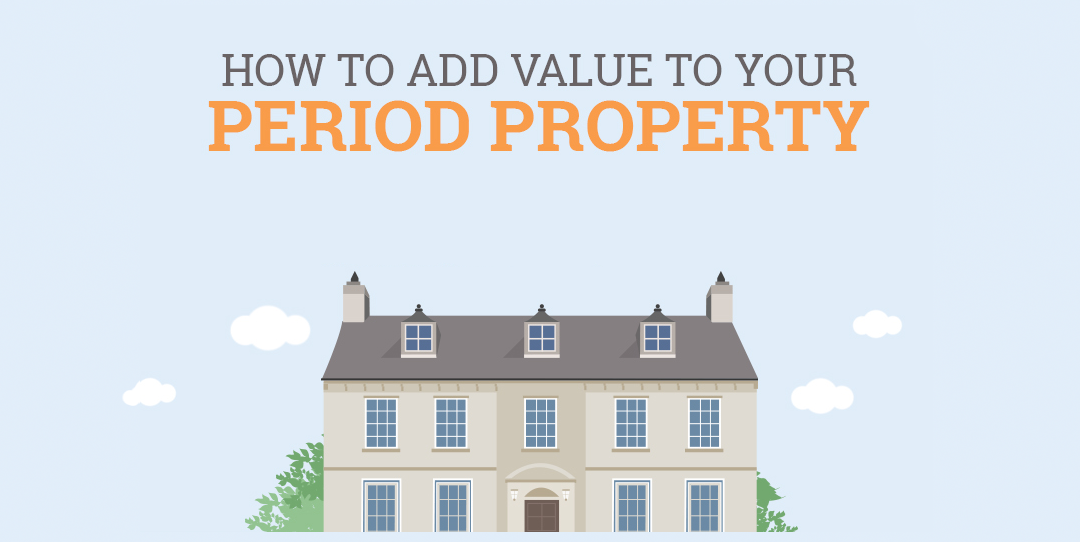 How to Add Value to Your Period Property 
Period properties are naturally high in market value due to their unique character and history, however, there are many simple yet effective ways in which you can increase this value through minor home improvements. From Victorian homes to Edwardian or Georgian styles; period properties hold great potential in terms of home renovation and the below infographic we have created shows how you can further increase their worth without compromising on their heritage. 
Why Renovate? 
A huge amount of homeowners are investing in home renovation with 73% of property owners stating to have carried out some form of renovation on their properties and a massive  £41 billion has been spent on home renovation in the UK over the last 5 years. Renovating your home can add on average an impressive £30,000 in value to the property, certainly making it a worthwhile investment particularly if you're planning on reselling or renting the property out. 
Areas to focus on: 
When renovating a period property, focus on specific features throughout the home that you can easily restore or improve  such as: 
Timber windows – try repairing them where possible and improve insulation 

Fireplaces or radiators – replace existing radiators with a cast-iron one to add a Victorian-era look and feel and repair original fireplaces

Vintage wooden flooring – restore original wooden flooring to maintain a vintage atmosphere
Traditional front door – if your property lacks a traditional front door, install one as antique features will further enhance your period property and give a great first impression.